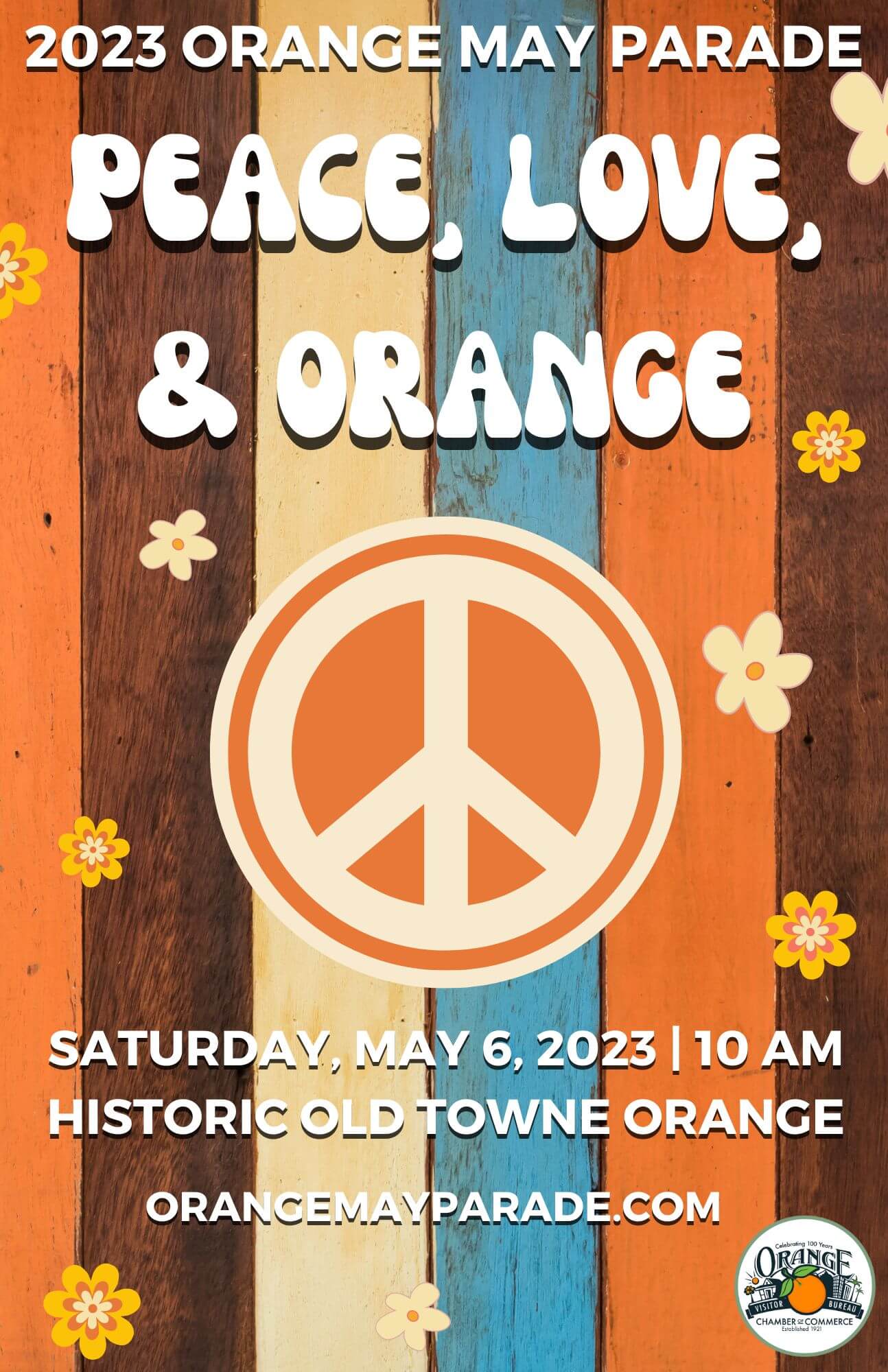 SAVE THE DATE FOR THE 2023 ORANGE MAY PARADE!
May 6, 2023 at 10:00 a.m. in Historic Old Towne Orange
Do you want to be in the parade?
Applications are open now! 
The Orange May Parade, originally called the May Festival Parade, was a fixture in the City of Orange from 1933 until its last march down Chapman Avenue in 1991. Originally, the parade marked the beginning of the Valencia orange packing season. It later evolved into a showcase of the many fine organizations that call the City of Orange home. Thousands of spectators lined the parade route to cheer on participants such as local schools, churches, businesses, and philanthropic organizations, instilling a sense of community and civic pride.
The Orange Chamber of Commerce brought back the Orange May Parade in 2019 and again in 2022. We are excited to make it bigger and better in 2023!
Would you like to be an Orange May Parade Sponsor?
Look at our 2022 Orange May Parade Recap!